Verify Any Companies in Hong Kong
Finden China offers (EDD) Enhanced Due Diligence and detailed company verification to help you reduce the risk of doing business in Hong Kong. Our enhanced due diligence and company verification report will confirm whether a prospective or existing customer or partner is providing you with complete and accurate information.
Order an English-Language PDF Verification Report Now.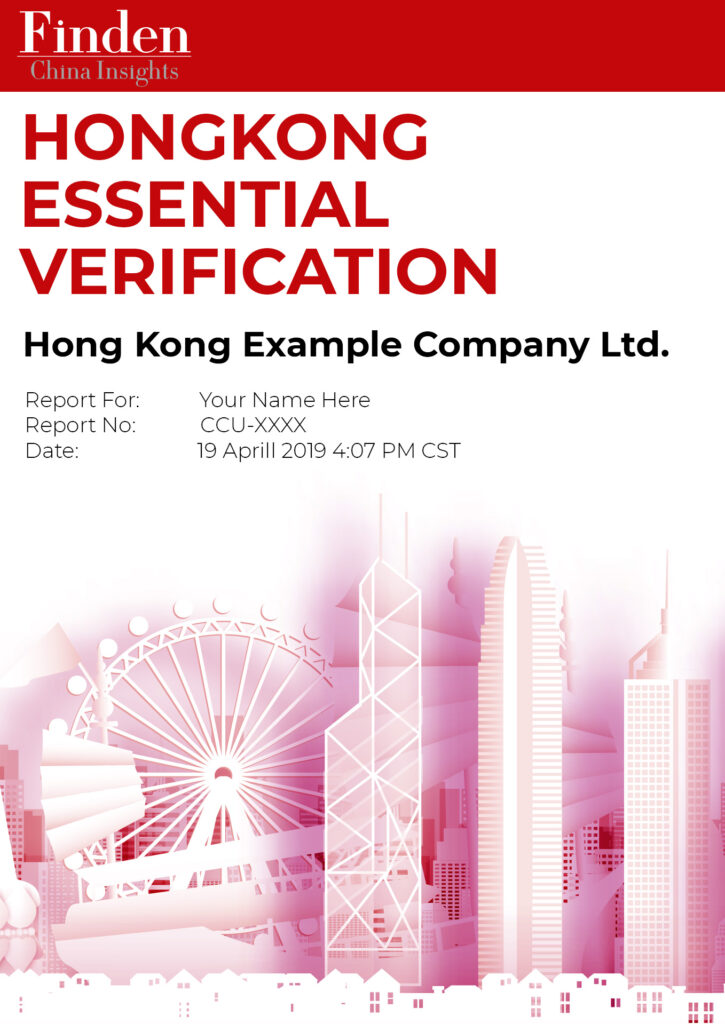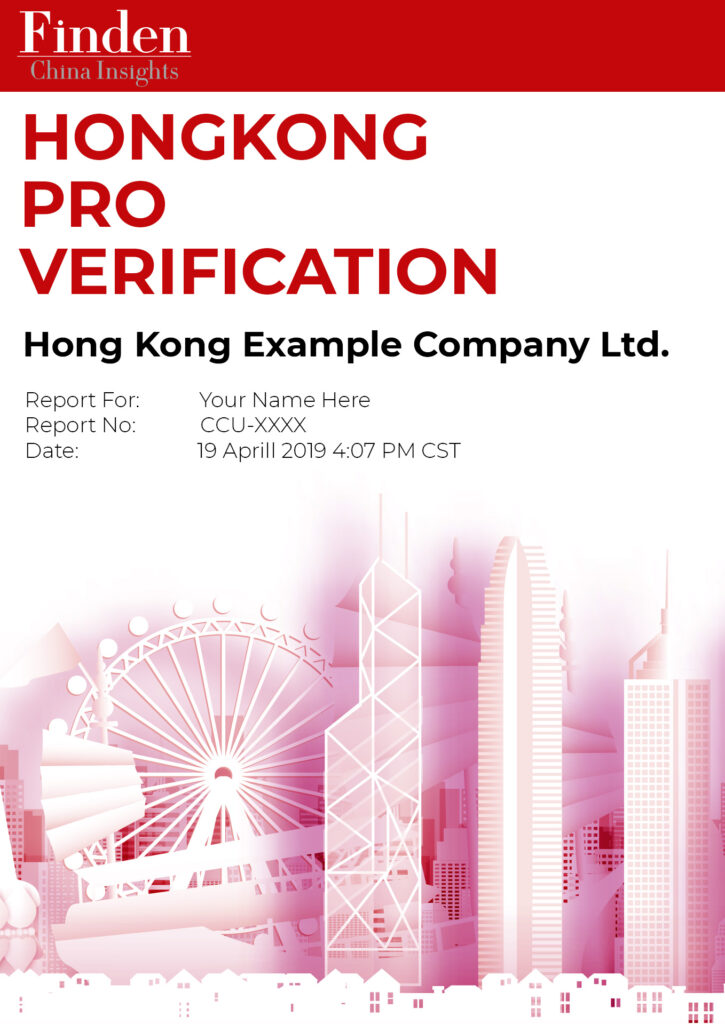 Official Company Name
Registration Status
Business Operations Status
Registration Number
Registered Address
Comany Type
Date of Establishment
Lecense Expiry Date
Legal Representative
Supervisor
Registration Bureau
Registerd Capital
Paid-up Capital
Year of Most Recent Annual Return
Business Scope
Director Name
Director Address
Director ID or Registration Number
Director Title
Director Email
Secretary Name
Secretary Email
Secretary Address
Secretary ID or Registration Number
Shareholder Name
Shareholder Address
For Each Occurence:
Against Company During
Last 3 years:
Nature of Case
Defendant(s)
Court
Judgement URL
Plaintiff (s)
Case Tyle
Case Number
Judgement Date
Tax Registration Number
Date of Commencement
Business Address
Tax Registration Bureau
Business Classification
Business Nature
Company Registration Changes
Changes to offcial Company Name
Changes to Shareholders
Changes to Registered Address
Changes to Directors
Changes to Registered Capital
Changes to Company Secretary
Color – coded Shareholder Types
Shareholder Names in Chinese & English
Shareholding           Percentages
1st-degree Shareholders
2nd-degree Shareholders
Hong Kong companies
Mainland China Companies
Offshore Companies*
Government Bodies
Chinese Nationals
Foreign Nationals
*Please note that the shareholders of offshore companies cannot usually be provided
Site Co-ordinates (with link to online map)