Verify Any Companies in Taiwan
Finden China offers (EDD) Enhanced Due Diligence and detailed company verification to help you reduce the risk of doing business in Taiwan. Our company verification reports save your time and money while also ensuring that you have the right information to identify trustable business partners in Taiwan.
Order an English-Language PDF Verification Report Now.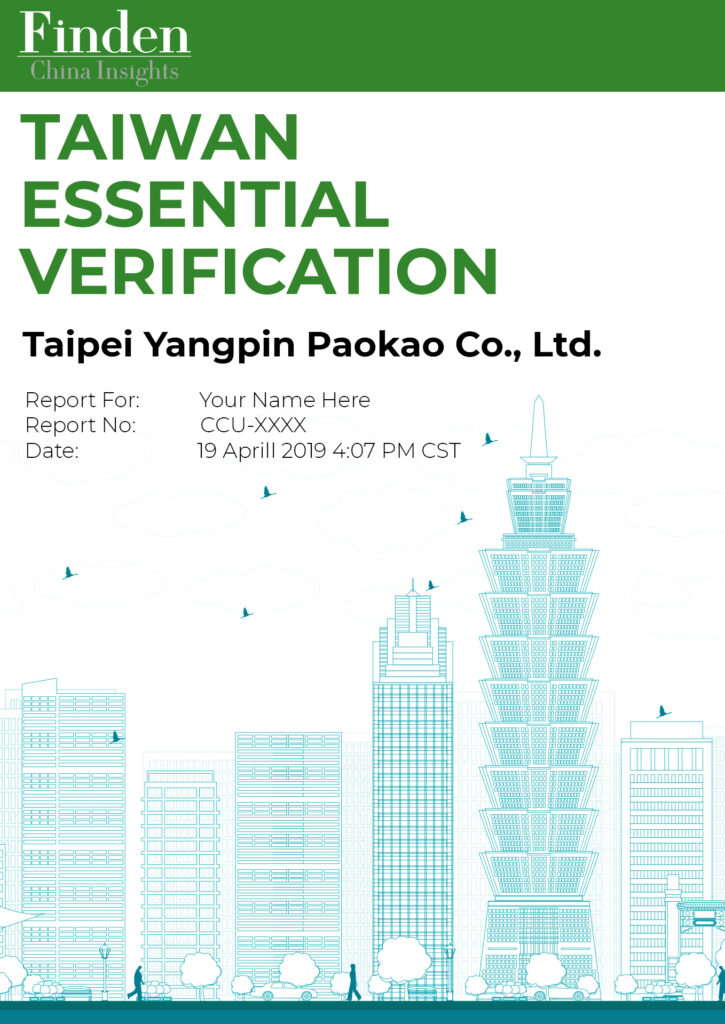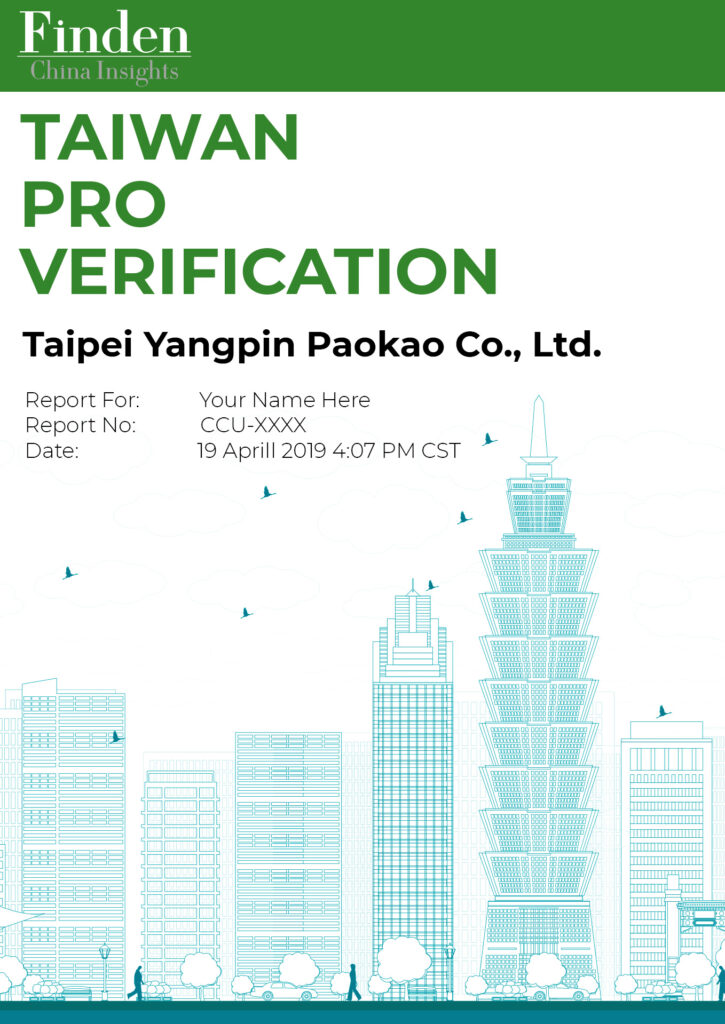 Official Company Name
Registration Status
Business Operations Status
Registration Number
Registered Address
Company Type
Date of Incorporation
Legal Representative
Telephone
Fax
Registered Capital
Paid-up Capital
Business Scope
Branch Office
Director Title
Numbers of Shares Held by Each Director
*Please note that the shareholders of offshore companies cannot usually be provided
For Each Occurence:
Against Company During
Last 3 years:
Nature of Case
Defendant(s)
Court
Judgement URL
Plaintiff (s)
Case Tyle
Case Number
Judgement Date
Intellectual Property Information
For each Patent and Trademark:

Patent Name
Patent Certificate Number
Announcement Date
Patent Duration
Trademark Registration Number
Trademark Name
Trademark Logo
Trademark Duration
* Limited to the first 30 patents and Trademarks each
Company Registration Changes
Changes to Official Company Name
Changes to Company Type
Changes to Registered Capital
Changes to Directors
Changes to Registered Address
Changes to Legal Representative
Changes to Business Scope
Site Co-ordinates (with link to online map)